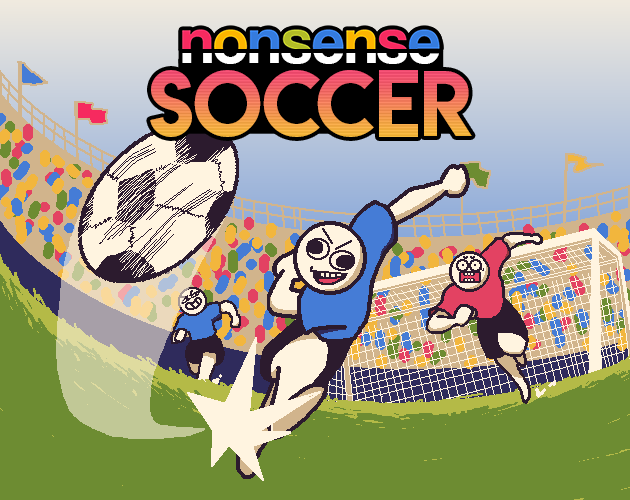 Nonsense Soccer
Nonsense Soccer Update #5
---
Hi fans of Nonsense!

Here it is, the first update after the dreaded development hiatus. I've been really anxious about getting new stuff out and was struggling a bit getting back into the groove. Please leave a review and send me some love and feedback in the community forums if you have time.

Changelist:
New replay feature! Each goal now has a replay :)
Visual improvements here and there
Fixed: Sometimes the ball and players were stuck inside walls
Improved behaviour when running up and down slopes
Thanks for playing!
Files
nonsense-soccer-linux64.zip
44 MB
Version 0.5.0-546be86d4f27129bfa769805d82e1b0898fc21a8
May 10, 2021
nonsense-soccer-win32.zip
25 MB
Version 0.5.0-546be86d4f27129bfa769805d82e1b0898fc21a8
May 10, 2021
nonsense-soccer-macos.zip
38 MB
Version 0.5.0-546be86d4f27129bfa769805d82e1b0898fc21a8
May 10, 2021