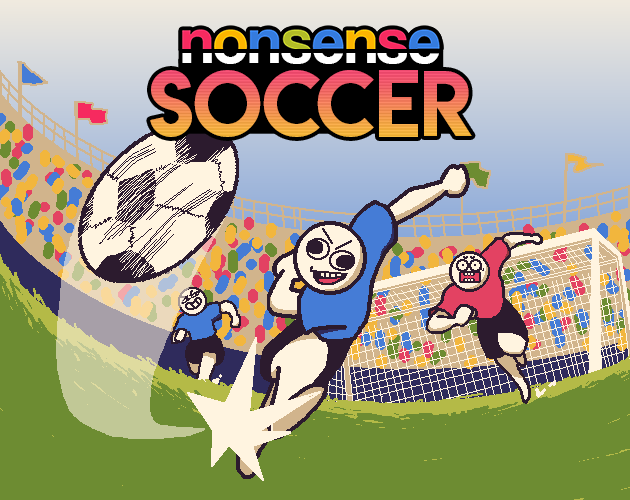 Nonsense Soccer
Nonsense Soccer Update #4
---
I didn't quite manage to make it a Christmas miracle, but better late than never: Update #4, also known as 0.4.0 is now live on Itch!
It includes some community requested features like rule modifiers and lots of other new stuff. Please check out the changelist:

New features:

RULE MODIFIERS!
- Number of balls
- Gravity
- Time scale
- Ball size

HATS!
- Seven new hats to choose from in the "Select Team" menu

Gameplay changes:
- Increased stun penalty to 2 seconds
- Mega kick knockback is a bit shorter
- Camera is a bit more dynamic
- Added vibration to controllers

Other stuff & fixes:
- Small visual improvements
- Fixed: Players are now walking properly when strafing towards the ball
- Fixed: How to play is no longer broken after playing local multiplayer
Let me know what you think in the forums or Steam Community! I hope you enjoy the new stuff and have a happy new year 2021!
Files
nonsense-soccer-linux64.zip
44 MB
Version 0.4.0-4de225ca65f74fbd63ab32009060336b40eac7e7
Dec 28, 2020
nonsense-soccer-macos.zip
38 MB
Version 0.4.0-4de225ca65f74fbd63ab32009060336b40eac7e7
Dec 28, 2020
nonsense-soccer-win32.zip
25 MB
Version 0.4.0-4de225ca65f74fbd63ab32009060336b40eac7e7
Dec 28, 2020