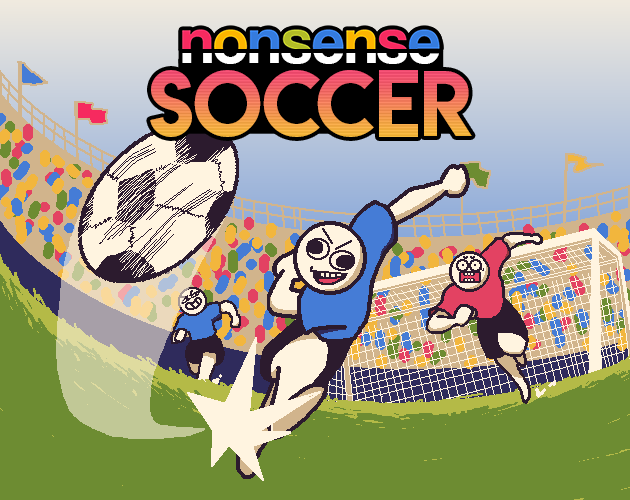 Nonsense Soccer
Nonsense Soccer Update #1
---
Hi soccer fans!
My boiler tried hard to prevent this but failed: Update #1 is out and it's a biggie! It includes the coveted 3-4p mode, which really makes the game shine. I also added a couple of new levels and a new ball: Boomerang, which has some strange physics if you kick it hard enough. I hope you have fun testing out the new features and please send me some feedback as I make my body ready for Update #2.
P.S. I also wasn't supposed to do this, but I added a linux build too. Unfortunately I have very few means of testing it and I know linux fragmentation is a real thing, so sorry in advance for poor support. I know the button bindings might be off at least. But now you can check if it works for you :) I will fix all the bugs I reasonably can so just send me a message if you encounter something strange with your configuration.
Please check the official changelist if you want more details.
Sincerely, Antti
Files
nonsense-soccer-win64-0.1.0.zip
23 MB
Feb 17, 2020
nonsense-soccer-linux64-0.1.0.zip
23 MB
Feb 17, 2020
nonsense-soccer-macos-0.1.0.zip
95 MB
Feb 17, 2020